As a young girl, from the first time she back combed and braided a cow's tail, Diana knew she had found her passion and her life's work! Graduating from styling her favorite cow to styling her mother's hair when her Mom first missed a hair appointment, Diana decided that she was destined to go into the World of Beauty.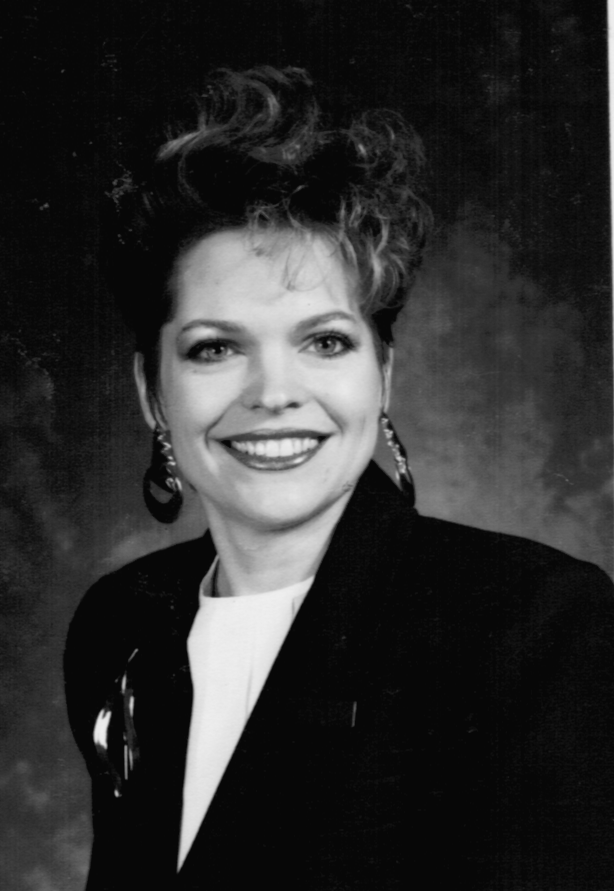 Diana Berthel Bonifas, Director of Capri College Student Salon & Spa, hits a beautiful milestone of 40 years as an educator and outstanding team member at  Capri College.  For 40 years Diana has supervised and guided the work of aspiring Cosmetologists at Capri.  She has taught and touched the lives of hundreds of cosmetology students and countless Capri customers.  Diana also shares her knowledge and her talent through the Continuing Education programs for cosmetology licensees where she demonstrates the latest in hair and fashion trends. During her 'free time,' Diana is involved with her church and community in LaMotte.  She gives generously of her other creative talents by playing piano and singing for a multitude of funerals, weddings, anniversaries, and various nursing home events.  For 40 years, Diana's laughter, passion for people and positive attitude is proof she is truly "Doing what she Loves".
After graduation, Diana was drawn to Cosmetology and began studying the program that would ultimately become her life's vocation.  She was fascinated by the way different hairstyles were created and how a change in makeup and hairstyle could completely transform someone.   Diana decided to enter the instructor's program after Capri graduation and rose rapidly in the management ranks of Capri.   Her passion for hair and her boundless energy she quickly impressed not only the students she taught, but also the staff and guests of Capri College. To add to her credibility and maintain her high level styling skill, in addition to teaching, Diana has simultaneously worked as a stylist, first at the 'Silver Comb' in Zwingle, Iowa and ultimately opening her own salon.
Her Capri career path began as a Cosmetology instructor at Capri College in Dubuque, quickly followed by being named the Dubuque Cosmetology Curriculum Director. Her path shifted a bit when Diana moved to Cedar Rapids to teach at a new Capri College campus.  After leaving her mark in the Cedar Rapids Cosmetology community, Diana returned to Dubuque where she continued her upward climb as a leader, being appointed school director of a small Capri branch then appointed as Director of Admissions at Dubuque Capri in June 1985, where she enthusiastically enrolled students and introduced them to the joys of a career in Beauty!   March 1991 brought another upward move as Diana was named the Clinic Director for the Dubuque Capri location, a position she still holds today. At the same time Diana still owns her own salon in LaMotte, 'Sunset Styling," where she works after leaving Capri. She said she "likes to keep her hands in!"
Along the years in her Capri career, Diana's accomplishments included taking First Place in the 1985 Iowa Cup Haircutting Competition for the National Hair Dressers and Cosmetology Association in Des Moines; studying with top national and international stylists, such as Trevor Sorbie, "Zenon" and Wayne Grund in Canada; along with multiple visits to the International Hair Show in New York and annually shepherding Capri students to the Chicago Midwest Beauty Show.  Diana had the opportunity to travel with the Capri Fashion Merchandising and Cosmetology students to London, England and Paris, France in the early '90s, and assisted in touring the cosmetology students through selected salons. She trains the newly hired cosmetology instructors on clinical supervision, and visits all the other Capri College locations to share her expertise and enthusiasm with their staffs.
Her whole- hearted enthusiasm and complete passion for the Beauty industry has inspired hundreds of students and every staff member at Capri. One of the students she inspired from childhood on is her daughter, Kristen Bonifas, who studied cosmetology at Capri before attending Iowa State University to major in chemical engineering. Kristen's love for Cosmetology has kept her active in a variety of cosmetology careers, as her engineering career has moved her from Ohio to Pennsylvania to Alabama. As Diana mentioned, one of the huge benefits of cosmetology is that the career can move with you. Having worked as a cosmetologist in each of her adopted states, even while she is a full time engineer, Kristen is also currently an editorial photographer for Cosmetology, working out of her home in her 'free time!'
Lois Leytem, the Director of Dubuque Capri College, said that Diana is 'passion personified' in her love of the beauty industry! She said that in every annual student evaluation of cosmetology instructors, Diana Bonifas has hands- down received the highest evaluation.   Evaluations range from students stating that initially they were a little intimidated by Diana, because of the exacting standards she has for their craft. But by the time they had been on the Clinic Floor under her wing, she had become their favorite instructor! Chuck Fiegen, CEO and owner of the Capri Colleges, said, "Diana has the world's best smile and the greatest level of energy I have ever seen!  Capri students, staff and guests have been blessed to have had Diana in our lives for the last forty years!"
Comments on Diana range from graduate Monica Brehm's stating that "Diana has taught her so many
things, not only hair related, but also lessons she will use the rest of her life;" to graduate Shelby Weber's congratulating Diana on her "amazing forty year milestone," and thanking her for her guidance; to graduate Marlena Cady's description of Diana as a' little Fireball!' Marlena said she was 'afraid of Diana' when she first started on the Clinic Floor, but ended up loving going to her for advice and inspiration! Lois Leytem described Diana's life code of "Work hard, Play Harder" as typical of her zeal about her career and her untiring work ethic and ability to have fun. Her strong principles and high ideals brought to the workplace encourage kindness, honesty and high performance, and inspire both staff and students to emulate her. She is looked up to professionally by all the staff and admired, but above all else, when she is with the staff socially, she is the "Life of the Party!" Her decorative and highly useful "drinking glove', appears with her at parties, and she has presented gloves to many friends. I am proud to say that I have a Diana Bonifas drinking glove, which I treasure, just as I treasure her friendship and her totally optimistic outlook on life!
Not only is she a poised professional in the world of Beauty and Fashion, Diana consistently maintains the image by looking the part. Always beautifully dressed, perfectly coiffed and made up, lips perfectly lined and ever-present lipstick that she is famous for.  You can easily find her on the Capri Clinic Floor by following the laughter she inspires – and the love!
Happy 40th Anniversary Diana! I am so proud to call you my friend!